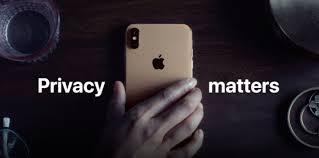 Image Credit: Techcrunch
In an industry which is not limited by any conventional restraints, Apple® has once again proven to the thought and market leader in promoting what it's users want. It is not however what Apple® has promised to do, as its customer and user-centricity is quite legendary, rather it's the timing of the changes that is quite interesting.
During the Worldwide Developers Conference (WWDC) held remotely for the first time, Apple® announced some new privacy and security features for iOS. Apple®'s 31st Worldwide Developers Conference 2020 was a digital-only event kicked off June 22. WWDC is Apple®'s annual Worldwide Developers Conference where developers can attend sessions and meet with Apple® engineers and this year's event witnessed Apple®  debut iOS 14, iPadOS 14, macOS Big Sur, tvOS 14, and watchOS 7. The online event typically allows millions of developers worldwide to get close proximity access to future versions of iOS, iPadOS, macOS, watchOS, and tvOS, as well as engage and network with Apple® engineers and community through engineering sessions, one-on-one lab appointments, and the revamped Apple®  Developer Forums. The event for the first time had no physical gathering in California due to the ongoing global health crisis, making everyone sorely miss the Networking and touch and feel of events like this.
During this year's event, Apple® provided a full digital WWDC experience with online keynote, a Platforms State of the Union for developers, technical and design-focused engineering sessions, Apple® Developer Forums with Apple® engineer participation, and one-on-one developer labs. Apple® also hosted a Swift Student challenge, though winners received a jacket, pins, and virtual one-on-one lab sessions with Apple® engineers rather than free admission to WWDC.
Image Credit: appleinsider
With the new changes Apple® announced, publishers need to quite very much overhaul their entire value offering to stay compliant. As compared to the earlier practice of virtual free for all, publishers will now be required to provide information about their app's data collection practices while explicitly seeking permission from their users to track the users' shadow across apps and websites owned by other companies. This is a major change for the industry players, since thus far, users were required to opt-out if they wanted from sharing their data and identifiers with third party networks. To aggravate the matters, the opt-out process itself in most cases was not straightforward, with self-regulation and delayed actions in most cases giving no real out to the users. This gave the publishers of the app a virtual free rein to use the users' implied consent in any way the publishers deemed fit. That all is set to change as now with the new changes, users will have to explicitly opt-in within their apps to allow tracking or sharing of their data.
The updates mean that you can limit how much location information is shared with apps — only allowing it approximate data rather than your precise whereabouts. Apple® also introduced recording indicators through an orange dot on your status bar that will tell you when your camera or microphone is activated. Apple® also introduced labels for app permissions to inform people how much data an app requests before they download them. The feature will show people those labels in two categories, on "Data Linked To You" and "Data Used to Track You."
The last few years have seen an entire new industry segment open up which specializes in driving users to download an app, accessing user information, sometimes with consent, sometimes without, then tracking users across apps, collecting data and then selling the data, a process leading to shortcut of app monetization. Instead of charging user to use the app, the app pays itself through tracking, collecting and selling user data. While users complained, and while the more privacy minded users combed through the fine print of legal agreements and terms of conditions or terms of services for each app they installed, most users even those who were concerned, just shrugged and moved on. Most users just took it as the cost of using apps.
An important point to note here is that apps don't exist in isolation or in silos. There is almost a complete app ecosystem, and as with any ecosystem, the app ecosystem requires continuous sustenance. From App development to app launch and promotion, to making the app stick with target audience, then capturing and tracking of data, and finally utilizing the data, are key parts of the ecosystem. On the technical side, or for the more technically minded, Apple® uses something called an IDFA, the Identifier for Advertisers (IDFA), which is a random device identifier assigned by Apple® to a user's device. Advertisers use this to track data so they can deliver customized advertising. Each IDFA contains no personal identifying information, or PII, instead serving to measure and identify user interactions with ad campaigns, installs, and in-app activity. Some industry insiders put the value of app driven advertisements in iOS in excess of $45 billion dollars.
Just looking at the app development itself, unarguably the first step towards launching an app, there can be no mistake in gauging the potential of the industry. Skipping all the factors in cost breakdown, a median price to create an app by specialist agencies was found to be $171,450, while many online app cost calculators provide a price tag between $200,000 and $350,000 for an app with dozens of features. Small apps generally cost much less – apps with few basic features could cost between $10,000 and $50,000, indicating there's an opportunity for any type of business to make a decent ROI. Needless to say, this potential saw anyone and everyone jump headfirst in to the fray.
Aided with technological advancements like microservices and APIs, it is no surprise that making, launching and monetizing apps has become big business. For a while, it really seemed to be the Wild, Wild West, with no real control, oversight or accountability.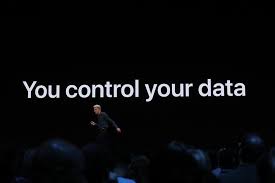 Image Credit: cnet
The above is however set to change in a big, yet unprecedented way in near future. The upcoming changes will make it harder for app publishers, advertisers and marketers to track and target users across apps, creating a level of uncertainty on how that industry will work from now on. The changes are expected to improve transparency on users' privacy, but they will also have an impact on the current app's economy and how apps monetize. Some of the most important players in that space such as ad networks and attribution networks will be immediately affected.
According to a recent survey of iOS and Android users, 68.3% of iOS and 67.5% of Android users will likely deny tracking permissions if they are requested in-app to opt-in. With Android sure to follow, this is definitely good news for privacy minded and not-so-privacy-minded users alike as the move spearheaded by Apple® will strengthen the privacy laws in the entire marketplace.
Some critics do feel that it's not big tech or app developers pushing back, it's the GDPR in Europe that is forcing companies like Apple® to announce such measures. Coupled with an increasing awareness of the privacy violations that have been suffered by average consumer over the last decade or more, firms are bound to act sooner than later. While this may be partially true, there is no denying that the end result is what privacy advocates have always wanted.
To summarize, the upcoming privacy changes in iOS as announced in WWDC are forecasted to have a significant impact not only on how apps monetize their audience and how advertising and attribution networks work, but also the entire app ecosystem. The study showed that a large proportion of the users will not allow themselves to be tracked, a crucial step in effectively running and attributing ad campaigns in the apps space at the moment. Similar findings were also revealed with Android users. Privacy seems to be a key concern among users in the mobile space and providing them with more transparency and choices seems to change the current app landscape dramatically.